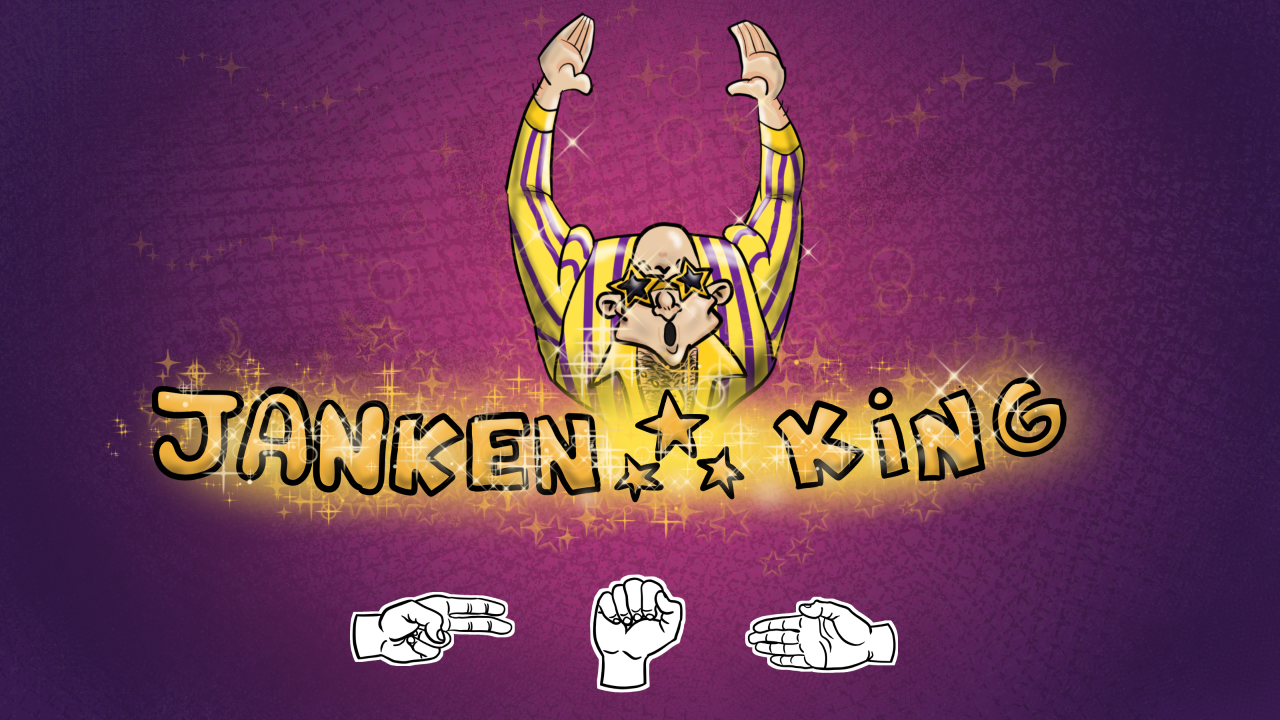 Janken King
NB : The game might be laggy/buggy on web navigators (Godot's web export can be fussy :/ ), if that's the case for you please download the native builds (Windows, Mac and Linux) that corresponds to your OS, for the best experience ! (They are located at the bottom of this page)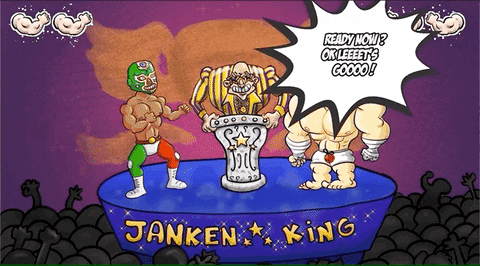 Controls
Enter : Validate
Arrows : Select move
How to Play
Sorry if the game is a bit hard to understand at first, we barely finished it and hadn't time to make it perfectly intuitive.
You play several match of successive janken. In order to help you figure out what to play the enemy will hint a few of the moves he will make, you can then deduce the opposite.
In the janken screen, you must use an arrow (up, left or right) to select whether you want to play rock, paper of scissors.
If one of you wins less janken sets than the other he will lose a life. The first with 0 lives loses.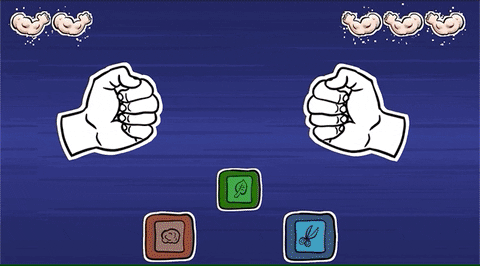 Credits
Meibo : Programming & Animations
Ashtrail : Art & SFX
Music from https://filmmusic.io: "Prelude and Action" by Kevin MacLeod
(https://incompetech.com) Licence: CC BY
(http://creativecommons.org/licenses/by/4.0/)
Install instructions
Windows and Linux build untested for the moment.